Psychiatric Billing Service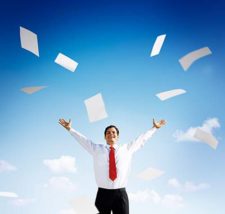 Psychiatric billing is unique in that the codes typically used for billing to insurance companies are medical Evaluation and Management codes (E&M).  However, Psychiatrists may use the typical mental health codes when they apply.  Billshrinkers, Inc. is expert in advising psychiatrists on coding appropriately in order to effectively, accurately, and honestly maximize their income and get reimbursement for the actual work done., whether patients are seen in your office or in the hospital.  Psychiatrists tend to be very busy in seeing large numbers of patients for short periods of time, with little time left to manage a practice and do their own billing.  Billshrinkers, Inc. will enable Psychiatrists to do the work they are trained to do without having to worry about the financial end of owning and running a practice.
Billshrinkers Expertise
Billshrinkers Inc. has been servicing mental health professionals for twenty-five years.  We have repeatedly been successful in collecting previously denied claims, sometimes going back several years.  Our primary goal is to take the burden of dealing with insurance companies off the shoulders of the Psychiatrist by providing timely transmission of claims and ensuring thorough, accurate reimbursement from insurance companies and patients.  Our advanced and "State of the Art" technology and electronic submission of claims ensures timely filing and a turnaround time of reimbursement as little as 7 days depending on the payer.
We Serve All 50 States
No matter where your practice is located within the 50 United States, Billshrinkers, Inc. can provide you with outstanding personalized service.  We provide you with a dedicated account manager and all of our staff is always available to answer your calls and provide you with outstanding and expert customer service.
Billshrinkers, Inc. will give you peace of mind in the form of an efficiently run practice.  We will reduce your anxiety by giving you freedom from the stress of billing and clerical chores.
Billshrinkers' staff is available by phone during normal business hours Monday through Friday.  We make every effort to streamline the process of getting you started quickly and efficiently with particular emphasis on personalizing service for you.