Welcome To Billshrinkers: Mental Health Billing Services
We get to know YOU!

  

We learn about your particular practice and customize our services to meet your needs.
We serve all 50 States!
Insurance benefit checking

Data entry of services and payments

Electronic insurance claims submission

Electronic remittance advice

Electronic Remittances viewed online
Insurance payments are sent directly to you

Customized billing to patients

Accurate bookkeeping of accounts

Customized reports as needed

Timely, persistent follow-up
Full and secure access to your account

Free practice building consultation

Complete Insurance Benefit Inquiry Form if signed up for this service.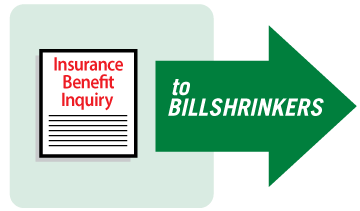 Checks benefits

Obtains initial authorization

Submits Insurance Benefit Inquiry Form back to provider

Patient completes & signs Patient Information Form.
Provider:
Makes copy of insurance card
Completes Daily Schedule (includes sessions & payments from patients)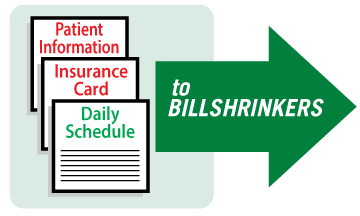 Enters patient information

Enters provider's activity

Enters patient payments

Submits insurance claims

Receives electronic remittance

Sends patient bills as needed

Provider submits ALL pages of ALL Explanations Of Benefits received with insurance payments, including denials to Billshrinkers
Provider submits subsequent Daily Schedules to Billshrinkers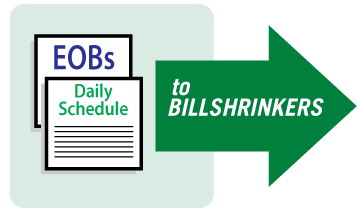 Enters payments

Reviews EOBs for accuracy

Contacts insurance companies for follow-up

Re-submits claims if necessary
You can transmit your information to Billshrinkers in any way that works for you!